Telegram Analytics — a project with statistical data on more than 150 000 Telegram channels in five languages.
We automatically index Russian, Ukranian, English-language, Uzbek and Belorussian channels. We create rankings (global and thematic ones), make detailed analytics and keep track of mentions and reposts across Telegram for all the channels.
We are highly useful if you want to understand what is happening with your channel — from the dynamics of the growth of the followers to «who on Earth has just reposted me».
We are essential if you want to evaluate the way how the channel where you wish to be advertised actually grew.
The are
— more than 150'000 channels,
— more than 500 channels added daily,
— more than 250 mln indexed posts
in Telegram Analytics base for today.
It is pretty easy to navigate through the site, yet still here is a quick guide on main sections of it (and some of our guides). If you want to read about everything in details, a FAQ page will help you out.
Telegram-channels ranking
All channels are firstly sorted by language and then placed in a global ranking with a flexible filtering system: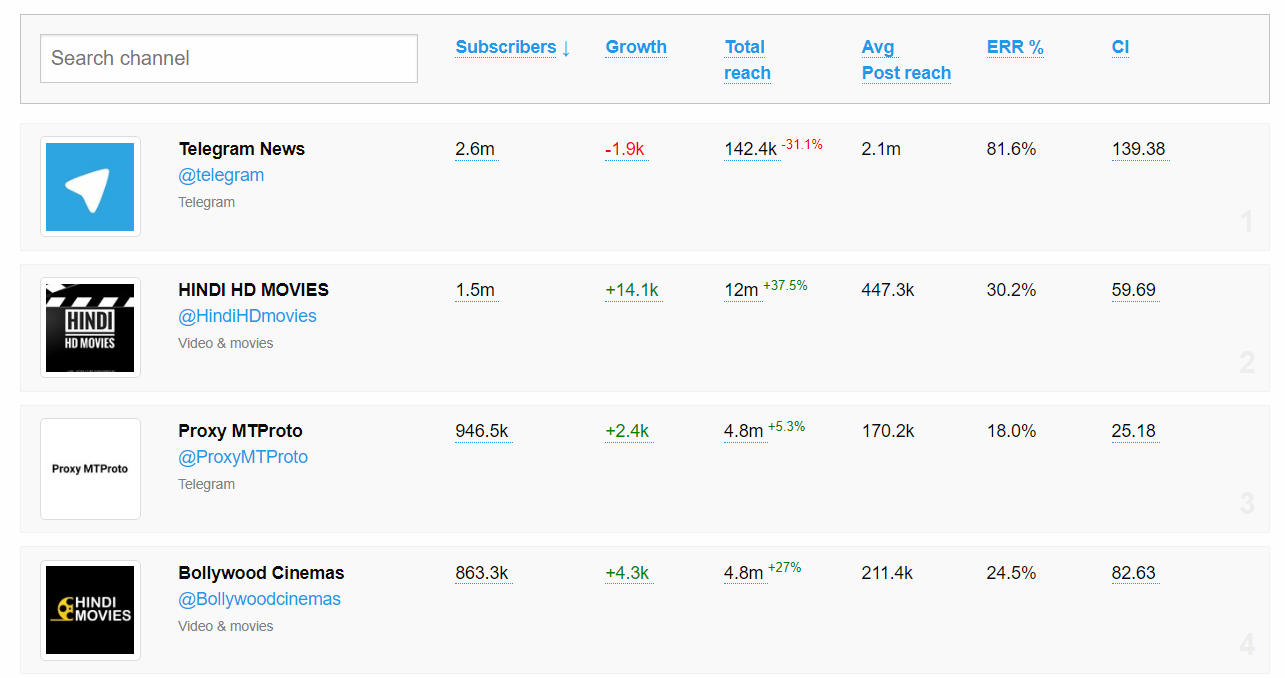 Posts ranking
The ranking of the publications allows to track the most popular and cited posts in Telegram channels: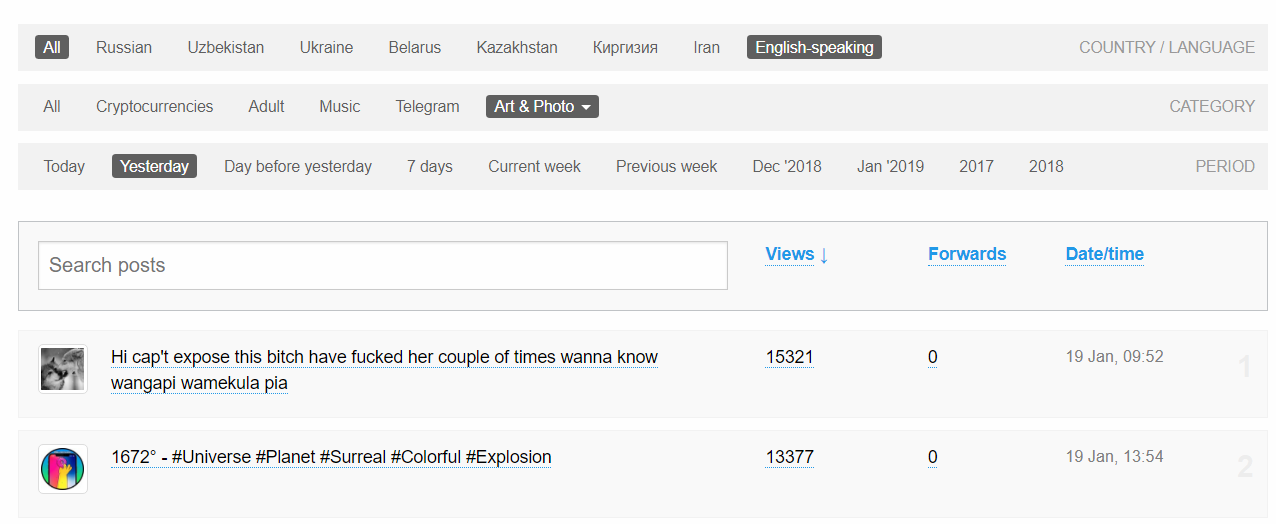 Telegram search
With our help, you can search for any keyword in Telegram channels. It is useful for tracking the mentions of the brands, people or trending topics in messenger. Right now there are more than 250 millions posts. 1.5 millions new posts are added daily.
Personal account
Registered users who confirmed owning a channel get access to additional features:
adding a price for advertising on the channel;
getting feedback from users through the site;
getting ads requests through the site;
having a dashboard with all the stats on all the channels owning.

@TGStat_Bot — getting stats for a channel without leaving Telegram
We also have @TGStat_Bot: it can automatically create a widget with the main indicators for a channel in question, show which channels shared the post, design a chart with dynamics of views for each post or Telegraph article.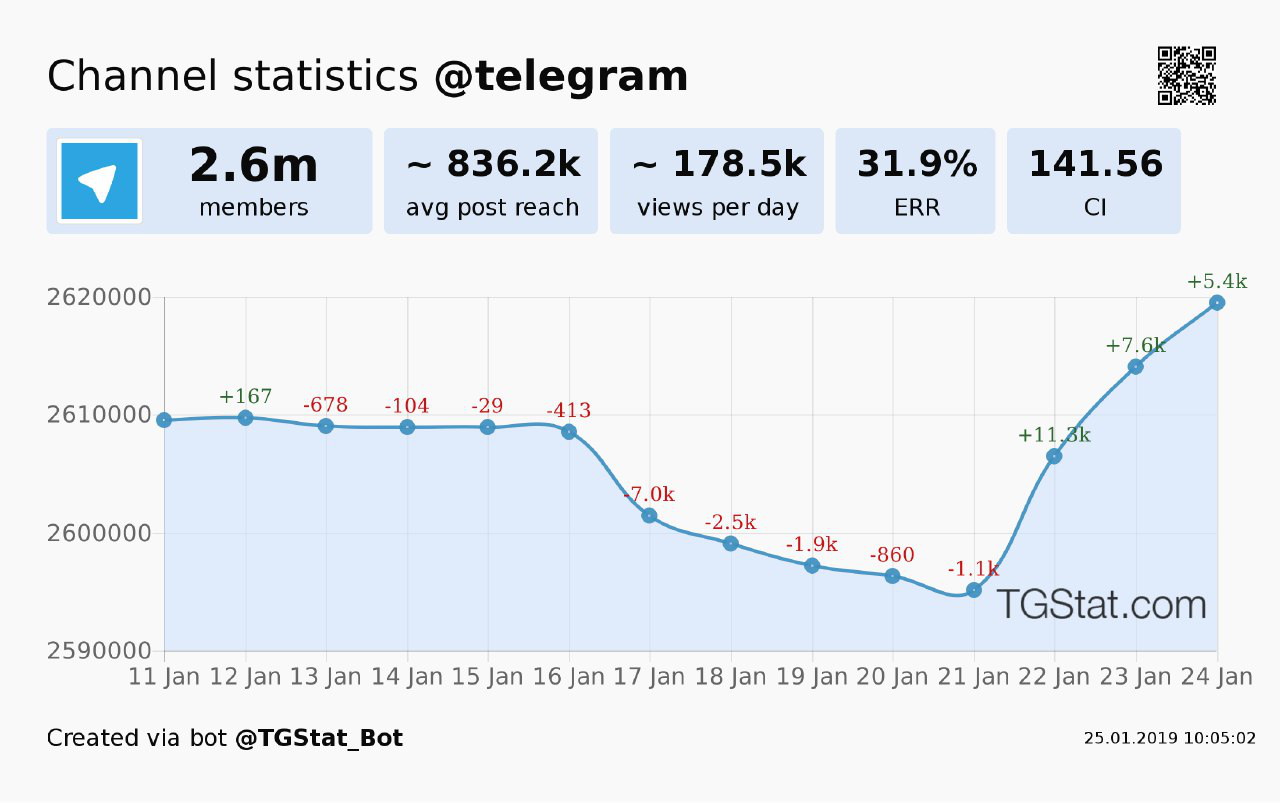 @SearcheeBot — your Telegram channels guide
One more thing: our @SearcheeBot will show you the most popular channels on a chosen theme, or will simply find any channel via a keyword. The killer feature is that you don't have to leave your Telegram messenger, as usual.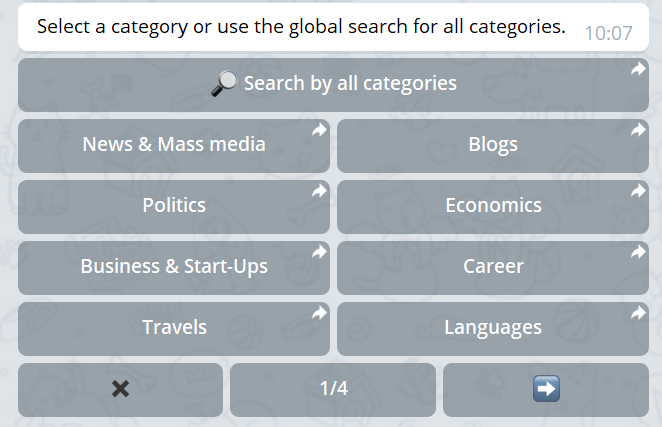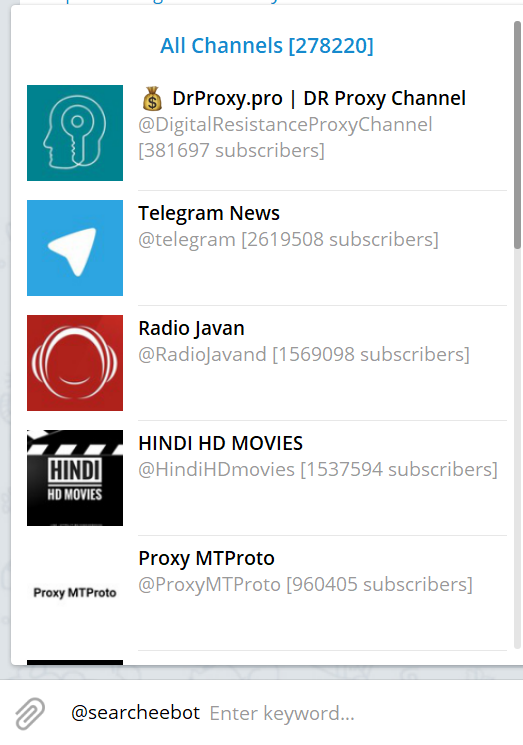 Project stats
We are growing rapidly, becoming a №1 service for 32'000 channel creators, which results over 1.5 millions visits to our site monthly.

From the beginning of the project in July 2017, we were visited by more than 8 mln unique users who made more than 40 mln page views.
Contacts
Support:
E-mail: support@tgstat.ru
Ads: ads@tgstat.ru
Partnerships: ceo@tgstat.ru